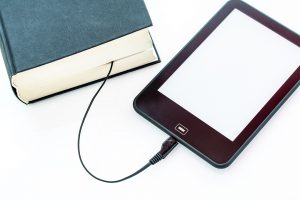 PLAN has created a professional development library of eBook and eAudio titles. This collection includes topics such as leadership, management, social media, kids and reading, communication skills and more. These materials are part of PLAN's Recorded Books collection and are available to all PLAN member library staff. If your library does not participate in the Recorded Books Cooperative Purchase, your staff may still access these materials through the following methods:
Obtain a library card from one of the participating libraries:

Apalachicola Municipal Library
Gadsden County Public Library
Gulf Coast State College
LeRoy Collins Leon County Public Library
Lynn Haven Public Library
Northwest Regional Library System
Okaloosa County Public Library Cooperative
Panhandle Public Library Cooperative System
Walton County Library System
West Florida Public Libraries

If you do not have a library card from a participating library, send an email to PLAN staff requesting access to the Professional Collection.
You can search the RBdigital collection by title, author, genre, format, etc.  With the RBdigital app you can read/listen to your selections anywhere.
Questions regarding this program may sent to PLAN staff.